Rebecca Rose
Writes, Edits, Consults, Speaks
Born and raised in Nova Scotia, Mi'kma'ki. A unionized freelance writer, editor, consultant, and presenter, currently based in Dartmouth, NS.
Rebecca oscillates between writing articles for both online and print publications and part-time writing contracts for non-profit, government, and private clients.
A Toronto Metropolitan University Journalism graduate Rebecca has written and edited for: The Coast, DailyXtra.com, Our Times, Nova Scotia Advocate, Rabble.ca, Halifax Media Co-op, Autostraddle, the Review of Journalism and the book OUT: Queer Looking, Queer Acting Revisited.
With over a decade of experience within the student and labour movements, Queer and Trans and feminist communities, Rebecca has in-depth knowledge of: federal, provincial and municipal politics; post-secondary education; various social movements; issues affecting Queer and Trans communities; misogyny and rape culture; and reproductive justice. Rebecca isn't scared to stick her neck out for an issue or a story that she believes in.
Proud member of the Canadian Freelance Union (UNIFOR).
---
New Book
Before the Parade
A History of Halifax's Gay, Lesbian, and Bisexual Communities (1972-1984).
Author: Rebecca Rose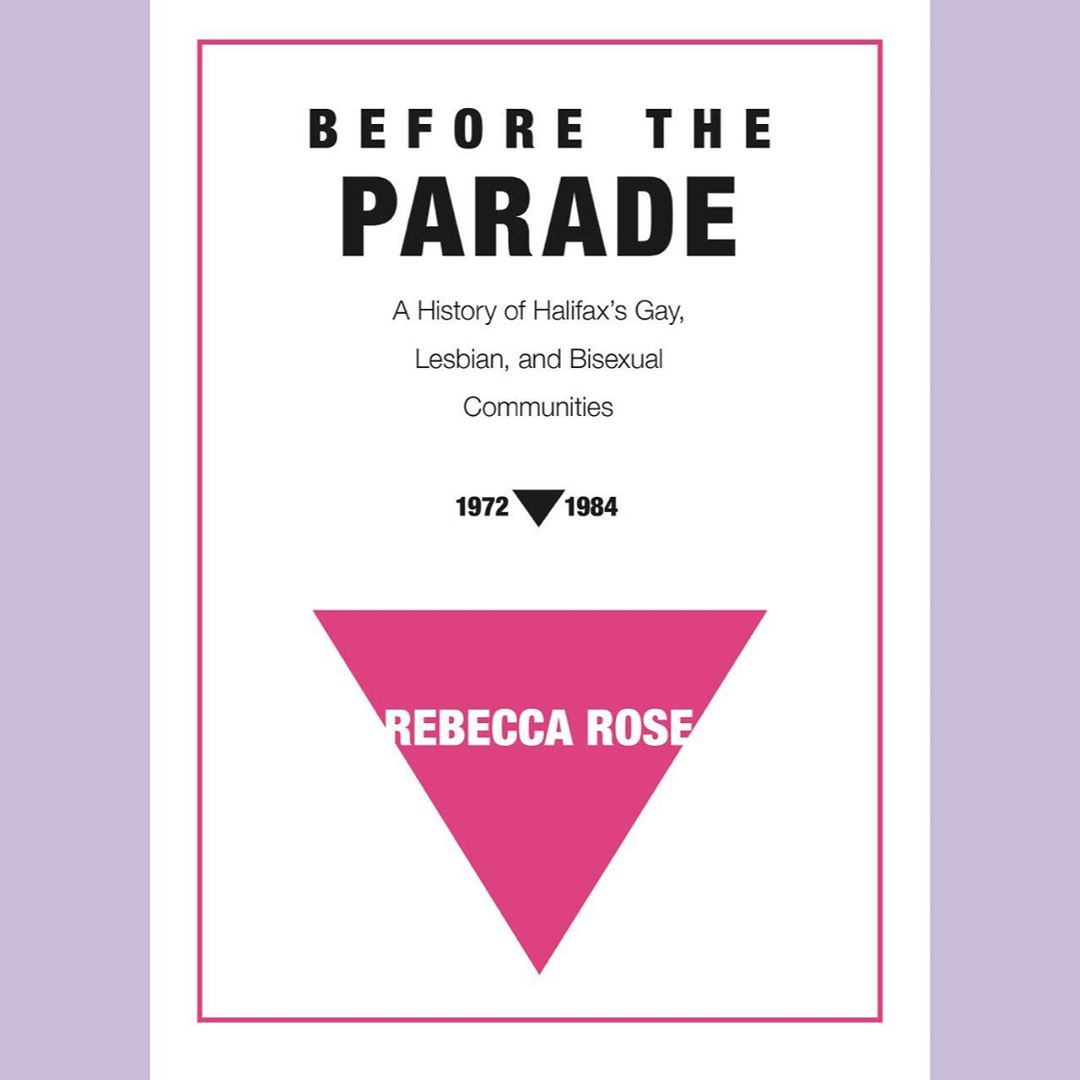 In Before the Parade, journalist and activist Rebecca Rose brings her queer femme, feminist perspective to this compelling, and necessary, history of the gay, lesbian, and bisexual community in Halifax.
Here are stories of being at the forefront; of founding a group to fight for gay liberation just three years after the Stonewall riots, of initiating the first nationally coordinated gay and lesbian day of action in 1977, and of spearheading a campaign to include sexual orientation in the Human Rights Act. A thoroughly researched, narrative history, this foundational collection includes perspectives and insights from the artists, business people, academics, and organizers who—by way of living their lives, and through their activism—made it possible for so many others to exist, to be out, to be proud, to continue to push for change.
With over 40 black and white images and two colour inserts, Before the Parade shines a brilliant light on LGB Halifax's compelling—and never before told—history.
Publisher: Nimbus Publishing Limited